Hi,
I'm not sure if this is in any way related to Atahualpa, but I have a display issue that only appears in IE9 and is apparently connected to a script on our site. It doesn't happen with Firefox, Safari or Chrome.
The problem seems to be with a javascript from Aweber that triggers a popup with an invitation to sign up for our newsletter. We recently discovered that for a brief fraction of a second before the popup shows up, the site is visible normally, but after the popup engages, the site changes and is displayed as only the center column with no header, navigation or sidebar.
Refreshing the browser corrects the problem because the popup only triggers on every Nth visit.
I have contacted Aweber to see if they have a fix but I was also wondering - Is there any theme related thing this might be interfering with that I can change so it works correctly?
Thanks!
Michael
This is how it's supposed to look: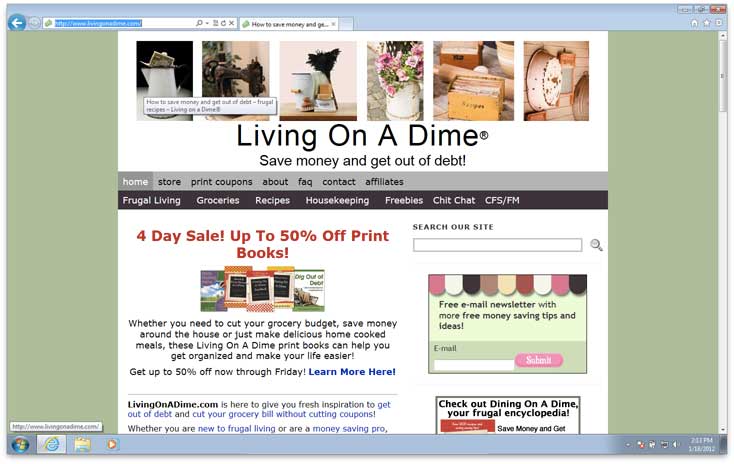 This is how it looks on IE9 after the popup appears: